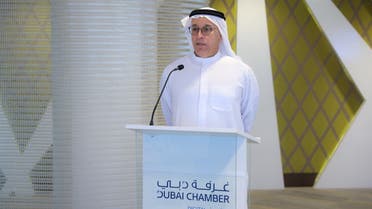 The GCC's gaming industry will increase in value from $1.3 billion in 2019 to $4.5 billion in 2025, according to pundits. Leading players in the gaming sector gathered recently at the Dubai Chamber of Digital Economy to discuss the opportunities and challenges the sector faces.

It was the seventh episode of a series of digital industry workshops – this time focusing on the gaming sector – that the Dubai Chamber of Digital Economy, one of the three chambers operating under Dubai Chambers, had hosted.
The workshop series provides a platform for key players, start-ups, investors, and interested parties to discuss the state of the sector and help create a framework for future success.
During the event, Ahmad Bin Byat, Vice Chairman of Dubai Chamber of Digital Economy, said: "With an affluent, youthful, and gaming savvy population, the opportunities for local, global, and regional game developers is incredible. We need to work fast, decisively, and intelligently to create the right environment for all gaming sector companies to thrive. There's no reason why Dubai cannot become a regional – if not global – gaming industry hub."
"We need to gain a holistic understanding of the gaming sector, working closely together to ensure that current government policies, initiatives, and strategies promote innovation and business friendliness for gaming companies," he added.
The Vice Chairman told attendees that the Chamber is working to create a business environment supportive of the gaming sector, emphasising that the role of the Chamber is purely to act in support of digital industries, to help promote a well-organized, well-regulated and professional work environment for the ever-growing digital sector – of which gaming is a key part.
"Dubai enjoys the market, infrastructure and investment that qualifies it to become a global leader in gaming, especially given the sector's overlaps with emerging Fourth Industrial Revolution technologies including AR, VR and blockchain," Bin Byat concluded.
Nine out of ten adults in the UAE currently play video games, according to data from Statista. The UAE's extensive gaming audience is boosted by the rising popularity of mobile gaming and a reliable 5G network.
Greater localization
Another topic during the workshop was the challenge of greater localization in gaming, especially given that Arabic is the fifth most spoken language globally.
Dubai Chamber of Digital Economy will hold regular workshops in the future with key gaming industry players, to ensure gaming plays a valuable role in the emerging digital economy, and to track progress of the discussions, ideas and initiatives raised at the workshop.
The Chamber is committed to involving all relevant parties in building a clear sector roadmap and assisting in finding solutions to any challenges discussed.